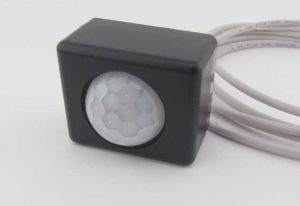 USB Passive Infra-Red (PIR) Motion Detector Module.
Need to detect motion from your computer? The USBPIR Passive Infra-Red sensor module easily interfaces to your computer, laptop, or tablet and can be set up to detect motion of humans or animals. Uses of the USBPIR:
Room Occupancy Sensing
Kiosk Action Trigger
Museum Displays
Daycare Area Alerts
Elderly Well-being Sensors
Pet/Animal Detection
The CGUSPPIR module assembly is a motion detector that identifies as a U421 USB Interface. The module detects changes in the field of infra-red that it "sees", and interprets that as motion. The sensor has a range of about 20 feet.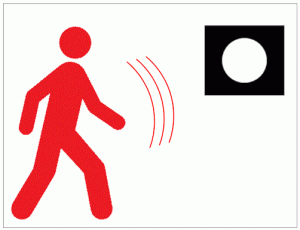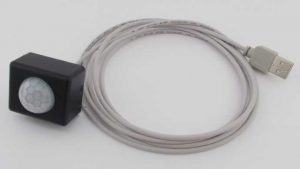 The PIR module performs a self-calibration on powerup that lasts up to 40 seconds. During this period it is important to provide the sensor with as little motion or change in environment as possible.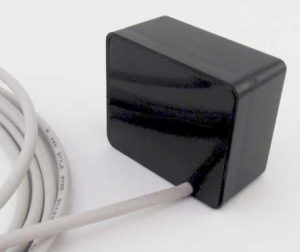 Read Port A bit 5 in order to read the PIR status. The pin is normally low, motion makes it momentarily high.